Couples Corner

Oftentimes circumstances arrive that prompt you or your partner to decide to return to school. It could be that you now have the financial ability to do so. It could be that you have discovered you would be marketable with a higher degree. Or it could be that you just want to do something to better yourself. Whatever the cause, it is a major change in the dynamics of the marriage. On the EngagedMarriage blog, guest writer Amanda Brown posts tips for helping with the adjustment. Her first tip is to approach attaining a college degree as a partnership. Secondly, create a chore calendar. The third tip is to schedule down time, and lastly, to chart out obstacles and celebrate achievements together.

To read more of the article click here.


Individual Corner

Through the ages, women have been the nurturers... that is, to everyone but ourselves. We tend to see that everyone else is cared for, often at our expense. Women sometimes feel great guilt for even thinking of doing something self-nurturing. Take care of myself? I can't do that, I have others to care for. After a time, not taking care of oneself can lead to emotional and physical repercussions, such as depression, anxiety, tiredness, stomach aches, and other ailments

I often use the analogy I like to call "the oxygen mask." I point out to my clients that flight attendants tell their charges to put the mask on himself or herself before placing it on a child. I then ask the client why? The person usually recognizes that if he or she cannot breathe, the child cannot be cared for. Most times, the client connects his or her lack of self-nurturing as the same thing. If someone does not care for himself or herself, that person will not be able to keep taking care of others.

I know when school is in session, things get busier, but that makes it even more imperative that we care for ourselves. Take a least a few minutes a day to recharge. This can be a bubble bath, reading a book, taking a walk, or a number of other things.

Remind yourself of the oxygen mask when you find yourself frazzled and not making the time to self nurture!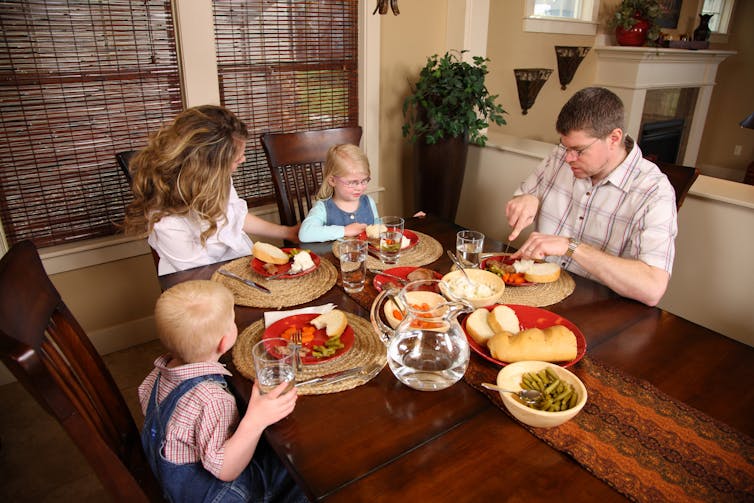 Family Corner

With school starting, schedules get busy. At this time of year it is even more important that families eat dinner together whenever possible. Eating dinner together provides a time to talk over the day and discuss plans for the next day. There are many benefits to eating dinner together, according to Anne Fishel, a family therapist and co-founder of The Family Dinner Project. This topic has been researched in North America, Europe, and Australia for over twenty years. Some of the benefits are: it boosts vocabulary in young children, increases achievement scores in school-age children, and lowers the rate of risky behaviors in teenagers. Children tend to eat more nutritionally when eating with family as well

To read the full article, click here


Infertility Corner

News Bulletin: Beginning in 2019 Illinoisans will have insurance coverage for fertility preservation. A bill signed last month ensures fertility preservation coverage for those facing chemotherapy or other medical treatments that may threaten the ability to have children. Fertility preservation medical treatment allows men to preserve sperm and allows women to preserve eggs or embryos for their future attempts at pregnancy. Now those diagnosed while in their reproductive years with illnesses such as cancer, sickle cell anemia, lupus, or other autoimmune diseases will not have to choose between effective medical treatment and the possibility to have children. Illinois is the fifth state to pass a fertility preservation law in the past two years.

To read more, click here.

For assistance with your family building journey, call Stephani for an appointment at 217-972-4851.


Are you having difficulty getting pregnant? Are you wondering if you might be experiencing infertility? This is the ConnectEdPAIRS corner for infertility. Check here monthly for infertility education and support. Stephani Cave, LCPC specializes in infertility counseling and holds Professional Memberships in the Mental Health Professionals Group of the American Society for Reproductive Medicine (ASRM ) and RESOLVE: The National Infertility Association. Both of these organizations' websites are sources of education and support as well.


Happy October!

Announcement: I am pleased to announce that I have completed Level 2 Training in Gottman Method Couples Therapy and that I use Gottman Method Couples Therapy in my therapy work.

The Gottman Institute provides a research-based approach to relationships and has an excellent blog. Click here for Kyle Benson's blog "The Grass is Greener Where You Water It." Kyle includes a link to Dan Ariely's video clip that reminds us relationships are not 50/50 - they are 100/100. I encourage you to be encouraged in re-energizing your commitment to your relationship by taking time to watch Dan's three-minute video.

For more information about how Gottman Method Couples Therapy may help you and your loved one, give me a call today.

Prior editions of the ConnectEdPAIRS newsletter are now available on the Newsletter Archives tab on our website. Check it out here.

Is there a topic you would like featured in an upcoming newsletter? If so, please contact us and let us know. As always, you can call us for assistance in applying any of the information from the newsletter to your personal experience.

All best,
Stephani Cave, LCPC
217-972-4851


Donna Givens, RN, LCPC
Donna's Corner

Hello everyone! I am so happy to be joining ConnectEdPAIRS! I look forward to working with you. My hours in Springfield are Thursday from 2:30 pm to 8:00 pm and Friday from 9:00 am to 5:00 pm. Other appointments can be arranged if needed. I currently work in Jacksonville on a flexible schedule Monday-Wednesday. In the near future, I will also be seeing clients in ConnectEdPAIRS' new Beardstown satellite office, also on a flexible schedule.


Hello everyone! I am so happy to be part of ConnectEdPAIRS as an independent provider! I look forward to working with you. My hours in Springfield are Thursday from 2:30 pm to 7:00 pm and Friday from 9:00 am to 7:00 pm. Other appointments can be arranged if needed. I currently work in Jacksonville on a flexible schedule Monday-Wednesday. I now am also seeing clients in my new Beardstown office, also on a flexible sch!edule.
Donna Givens is a Licensed Clinical Professional Counselor who has worked in the mental health field for over 35 years. She started as a Registered Nurse on an inpatient psychiatric unit and did that for almost fifteen years. She worked in the substance abuse field for five years. She also worked in community mental health for close to fifteen years. She was a group facilitator in a partial hospitalization program as well.
Donna works with children, adolescents, and adults. She works with individuals, couples, families, and groups. Her specialties are behavior problems, mood disorders, grief, and changing behaviors. Donna also provides non-DUI-related substance abuse counseling.

Donna is accepting new clients at the Springfield, Jacksonville, and Beardstown locations. She accepts BCBS and Cigna insurance, and self-pay clients.