Couples Corner

I think it is time for a review of The Four Horsemen. The Four Horsemen is the name of a metaphor John Gottman has used to describe communication patterns that, if left unchecked, can kill a relationship. Fortunately, there are antidotes for each horseman.
Criticism - A criticism attacks a person's character rather than focusing on specific behavior. The antidote for criticism is to complain without blame.
Contempt - Contempt statements come from a relative position of superiority. Some examples of displays of contempt include sarcasm, cynicism, name-calling, eye-rolling, sneering, mockery, and hostile humor. The antidote to contempt is building a culture of appreciation and respect.
Defensiveness - Defensiveness is defined as self-protection in the form of righteous indignation or innocent victimhood in an attempt to ward off a perceived attack. Defensiveness is really a way of blaming your partner. The antidote to defensiveness is to accept responsibility, even if only for part of the conflict.
Stonewalling - Stonewalling occurs when the listener withdraws from the interaction. The antidote is to practice physiological self-soothing.

To learn more, click here.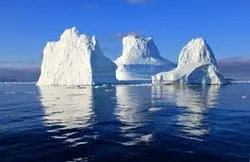 Individual Corner

Anger is one of the six basic emotions identified by Paul Ekman's research. (The other five are disgust, fear, happiness, sadness, and surprise.) Anger is also a secondary emotion that is layered over primary emotions as a sort of force-field used to protect raw, vulnerable, overwhelming feelings. In his article, "The Anger Iceberg," Kyle Benson offers these three tips to listening to anger:
1. Don't take it personally - the person's anger is usually not about you, but about his or her primary emotions
2. Don't EVER tell your partner to "calm down" - doing so does not validate the person's feelings
3. Identify the obstacle - anger is often caused by an obstacle blocking a goal

To read the full article and learn more about anger, click here.



Family Corner

While parenting fads may come and go, the basic needs of child development remain relatively stable. Research shows successful parenting involves combining warmth and sensitivity with clear expectations while completing these four main parenting responsibilities:

Maintaining health and safety
Promoting emotional well-being
Instilling social skills
Preparing children intellectually

Successful parents keep these Four C's in mind:
Care - showing acceptance and affection
Consistency - maintaining a stable environment
Choices - allowing the child to develop autonomy
Consequences - applying repercussions of choices, whether positive or negative

To read more, click here.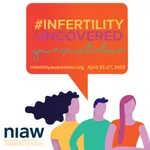 Infertility Corner


National Infertility Awareness Week is April 21-27, 2019. This year's theme is #Infertility Uncovered. National Infertility Awareness Week is hosted by RESOLVE: The National Infertility Association. RESOLVE's goal is "to use this theme to raise awareness about the significant lack of access to family building options and emotional support for millions of women and men struggling to build a family."

You can get involved by sharing your story or reading other people's stories, click here.

For assistance with your family building journey, call Stephani for an appointment at 217-972-4851

Are you having difficulty getting pregnant? Are you wondering if you might be experiencing infertility? This is the ConnectEdPAIRS corner for infertility. Check here monthly for infertility education and support. Stephani Cave, LCPC specializes in infertility counseling and holds Professional Memberships in the Mental Health Professionals Group of the American Society for Reproductive Medicine (ASRM ) and RESOLVE: The National Infertility Association. Both of these organizations' websites are sources of education and support as well.


Happy April

April brings April Fools Day, Passover, Easter, Earth Day, and Administrative Professionals Day. I hope any of these days or other days you celebrate are full of happy moments. It has been said that April showers bring May flowers. I hope that your life is full of blooming flowers. One of my favorite sayings is, "Bloom where you are planted."

If you need assistance in applying any of the information from the newsletter to your personal experience, please call for an appointment today.

All best,
Stephani Cave, LCPC
217-972-4851

Prior editions of the ConnectEdPAIRS newsletter are now available on the Newsletter Archives tab on our website. Check it out here.

Stephani Cave, MA, LCPC, NCC is a Licensed Clinical Professional Counselor and National Certified Counselor.

Stephani works with adults utilizing individual and couples counseling. Her specialties are relationships, premarital counseling, infertility/reproductive issues, depression, anxiety, self-esteem, assertiveness, grief/loss, and decision-making. Stephani is trained on Level Two of Gottman Method Couples Therapy and is a certified facilitator and seminar director for the Prepare-Enrich program.

Stephani is accepting new clients at both the Springfield and Jacksonville locations. She is in Springfield Mondays, Tuesdays, and Wednesdays, with office hours in Jacksonville on Thursdays. Stephani accepts Aetna, BCBS PPO, Cigna, Health Alliance PPO, HealthLink, Magellan, and TriCare insurance, in addition to self-pay clients.


Donna Givens, RN, LCPC

Donna's Corner

April showers bring May flowers. How many times did we hear that growing up? In those times of showers in our lives, it is often hard to wait for the flowers. We cannot control what has already happened, and cannot predict what will happen. The only thing we can control is how we react to a situation. Reach out for support and if possible, look for a solution. We feel better if we have the feeling of some control in whatever we face.

Hello everyone! I am so happy to be joining ConnectEdPAIRS as an independent provider! I look forward to working with you. My hours in Springfield are Thursday from 2:30 pm to 8:00 pm and Friday from 9:00 am to 5:00 pm. Other appointments can be arranged if needed. I currently work in Jacksonville on a flexible schedule Monday-Wednesday. I now am also seeing clients in my new Beardstown office, also on a flexible schedule.

Donna Givens is a Licensed Clinical Professional Counselor who has worked in the mental health field for over 35 years. She started as a Registered Nurse on an inpatient psychiatric unit and did that for almost fifteen years. She worked in the substance abuse field for five years. She also worked in community mental health for close to fifteen years. She was a group facilitator in a partial hospitalization program as well.
Donna works with children, adolescents, and adults. She works with individuals, couples, families, and groups. Her specialties are behavior problems, mood disorders, grief, and changing behaviors. Donna also provides non-DUI-related substance abuse counseling.

Donna is accepting new clients at the Springfield, Jacksonville, and Beardstown locations. She accepts BCBS and Cigna insurance, and self-pay clients.